PRE-CONFERENCE WORKSHOP – POSITIVE BEHAVIOUR SUPPORT FOLLOWING BRAIN INJURY
TUESDAY 28th JUNE 2022, THE ABERCROMBIE BUILDING, THE UNIVERSITY OF SYDNEY BUSINESS SCHOOL, NSW.
Each year, around 1,000 Australians sustain a severe Traumatic Brain Injury (TBI) the result of external force applied to the head – from motor vehicle accidents, assaults or falls. Severe TBI can cause permanent and profound physical and cognitive disability. And for around half of the survivors of severe TBI, they will also manifest "challenging behaviours" (sometimes referred to as "behaviours of concern"): impulsivity; irritability; verbal, and sometimes physical, aggression. These behaviours are reported by survivors and their families as being the most disabling aspect of their brain injury. The more severe the TBI, the more severe the behaviours and, unchecked, they can worsen with time. "And that there is an association between TBI, behavioural disability and, sometimes violent, offending," says Nick Rushworth, Executive Officer of Brain Injury Australia, "is now not only undeniable, but uncontroversial. As many as 80 per cent of Australia's adult prisoners have experienced one or more TBIs."
Proudly Supported By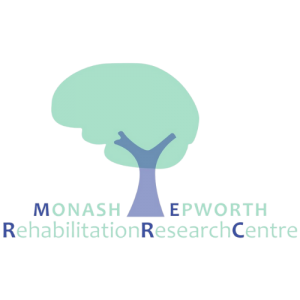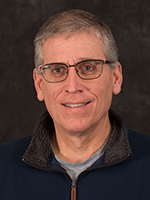 Brain Injury Australia's 8th National Brain Injury Conference is delighted that one of the world's leading practitioners of Positive Behaviour Support following TBI – Dr. Tim Feeney (pictured, left), Chief Knowledge Officer at Belvedere Health Services, a community-based rehabilitation service in New York State – will deliver a Pre-Conference Workshop on the Tuesday 28th June 2022 at The Abercrombie Building, The University of Sydney Business School, NSW . Positive Behaviour Support is a comprehensive set of research-based strategies used to decrease "challenging behaviours" from an understanding of behaviour patterns, making changes in the person's environment (to eliminate the triggers for such behaviours) and teaching prosocial skills.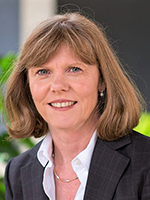 At the Workshop, Dr. Feeney will share the strategies and results from the world's first controlled trial of Positive Behaviour Support – with 50 Victorian Transport Accident Commission clients with severe TBI and "challenging behaviours". Presenting with Dr. Feeney will be the trial's Chief Investigator, Professor Jennie Ponsford AO (pictured, left) from the School of Psychological Sciences and the Turner Institute of Brain and Mental Health at Monash University.
Over the past 30 years, Dr. Feeney has worked in a variety of capacities including special education teacher, staff psychologist, Assistant Professor of Special Education and director of a state-wide program for individuals with autism. He has been responsible for the procurement and coordination of over US$10 million in grant-funded programs serving individuals with "challenging behaviours" and has authored over 50 scholarly journal articles and book chapters. As Director of the New York Neurobehavioral Resource Project, Dr. Feeney supported individuals with brain injury and significant behavioural disability to live successfully in their home communities, at significant cost savings to government – during 1996-1997 alone, the Project cost just over US$200,000 but resulted in savings of over US$2 million, based on conservative calculations by external New York State Health Department auditors.
Professor Ponsford has spent 40 years engaged in clinical work and research with adults and children with brain injury. Her research has investigated outcomes following mild, moderate and severe TBI and factors predicting outcome. She has published over 320 journal articles and book chapters, and two books on rehabilitation following traumatic brain injury. Professor Ponsford is Past-President of the International Neuropsychological Society, Past-President of the International Association for the Study of Traumatic Brain Injury and the Australasian Society for the Study of Brain Impairment, and serves on the Executive of the International Brain Injury Association and ASSBI. In 2013, she was awarded the Robert L. Moody prize for Distinguished Initiatives in Brain Injury and Rehabilitation and, in 2015, the INS Paul Satz Career Mentoring Award. Professor Ponsford was appointed as an Officer of the Order of Australia in 2017 for distinguished service to medical research in the field of neuropsychology and through seminal advances in the diagnosis, treatment and rehabilitation of patients with traumatic brain injuries.
This Workshop has been designed for professionals working in any domain where "challenging behaviours" feature, including health and disability services, the criminal justice system, alcohol and other drug services, housing, education and employment. The workshop will be highly practical in its focus. Attendees are encouraged to bring along real (and de-identified) client stories for group discussion.
Dr. Feeney will also deliver an International Keynote Address to the Conference on the 29th and 30th June.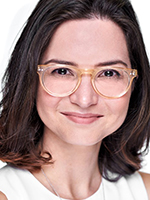 In delivering the Workshop, Dr. Feeney and Professor Ponsford will be joined by Clinical Neuropsychologist Dr. Kate Gould (pictured, left) a Research Fellow at the Monash-Epworth Rehabilitation Research Centre, who worked closely with Dr. Feeney and Professor Ponsford on the Positive Behaviour Support trial. Dr. Gould regularly presents at local and international conferences, showcasing the Centre's psychiatric and neurobehavioural research, as well as supervising and lecturing doctoral and honours students in clinical psychology and clinical neuropsychology at Monash University.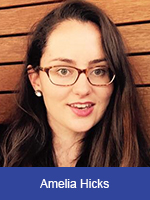 Amelia is a Research Fellow at the Monash-Epworth Rehabilitation Research Centre (MERRC). She completed her clinical training in neuropsychology at The University of Melbourne in 2014 and is in the final stages of her PhD examining the chronic cognitive and neurological outcomes of Traumatic Brain Injury (TBI). As part of her work at the MERRC, Amelia specialises in cognitive and behavioural outcomes after TBI and their pharmacological and nonpharmacological management, as well the genetic and neuroimaging correlates of TBI.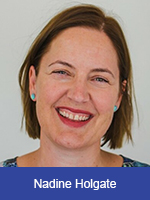 Nadine Holgate is an Occupational Therapist with 22 years of experience in neurological rehabilitation, with particular focus on cognitive-behavioural rehabilitation. In her private practice, Neurolinks, Nadine works with people with severe challenging behaviours following brain injury living in the community throughout rural Victoria. Nadine also completed her Masters in clinical Family Therapy, and worked as a Family Therapist in the brain injury team at The Bouverie Centre in Melbourne. Nadine was a researcher-clinician in the PBS+PLUS randomised controlled trial, and is also involved in designing PBS+PLUS translation and training resources.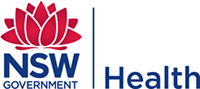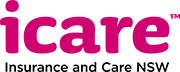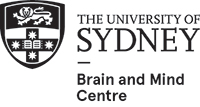 For more information,
Interpoint Events Pty Ltd
A division of The Intermedia Group
ABN: 98 104 512 469
PO Box 55, Glebe NSW 2037
P 1300 789 845
F 02 9660 4419
E info@interpoint.com.au
Follow us on social media