PRE-CONFERENCE WORKSHOP – CONCUSSION/ "MILD" TRAUMATIC BRAIN INJURY
TUESDAY 28th JUNE 2022, THE ABERCROMBIE BUILDING, THE UNIVERSITY OF SYDNEY BUSINESS SCHOOL, NSW.
Concussions – a "mild" Traumatic Brain Injury (TBI) – are an urgent public health concern, specifically, for those injured who don't make a spontaneous, uneventful recovery within expected timeframes and for the cumulative, potentially disabling, impacts of multiple concussions.
"The arithmetic on this is as stark as it is simple", says Nick Rushworth, Executive Officer of Brain Injury Australia and Conference Chair. "The last time something approximating national incidence data was collected was in 2004-2005. In that year, 23,000 people were hospitalised with a TBI. The rough rule of thumb is around 80 per cent of those TBIs are going to be designated 'mild'. And all but around, say, 10 to 20 per cent of the 18,000 of those people with 'mild' TBIs could have expected to have made a full recovery within 3 to 6 months. That still leaves 3,000 or so people who…didn't – what the literature refers to as the 'miserable minority', those with persistent ongoing symptoms such as headaches, dizziness, and problems with everything from short-term memory through to behaviour. 3,000 or so people. Every year."
"But that's not all, clearly." Nick continues. "Every year in Australia more than 3,000 people are hospitalised after being concussed, just from playing sport. But triple that number won't seek medical attention. And as many as ten times that number won't even report their concussion to teammates, coaches or family because they fear being removed from play. Or they don't even know they're concussed. Nine out of ten people hospitalised with concussion don't recognise the injury. And then you've got to remember that, when our public hospitals are under such cost pressures, most people who present at casualty with 'mild' injuries won't be admitted. Though the 'tip of the iceberg' analogy is over-used, the true numbers of people long-suffering 'mild' injury is anyone's guess."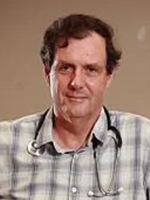 Brain Injury Australia's 8th National Brain Injury Conference has assembled a team of expert clinician-researchers to deliver a Pre-Conference Workshop on concussion/ "mild TBI on Tuesday 28th June at The Abercrombie Building, The University of Sydney Business School, NSW. The team will be led by Gary Browne (pictured, left), Professor of Emergency Medicine, and Chair of the Discipline of Emergency Medicine at the University of Sydney. Since 2006, Professor Browne has been Director of the Kids Concussion Service at the Children's Hospital Institute of Sports Medicine in Westmead, Sydney. He has over 40 years of experience in acute and paediatric care for TBI, and is the author and editor of over 100 peer-reviewed papers and 20 textbooks on paediatric emergency and sports and exercise medicine.
The Pre-Conference Workshop will provide instruction on evidence-based best practice for: on the scene or sideline care; the role of brain imaging; post-injury clinical assessment; developing a concussion action plan; protocols for optimum return to play and "return to learn"; the role of exercise and timing of special interventions to hasten recovery; "post-concussion syndrome"; and the potential long-term consequences of concussion, including the progressive degenerative neurological disease, Chronic Traumatic Encephalopathy (CTE).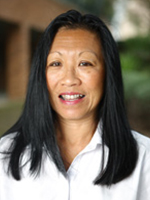 In delivering the Pre-Conference Workshop, Professor Browne will joined by Associate Professor Rhonda Orr (pictured, left) from the Discipline of Exercise and Sport Science at The University of Sydney. Associate Professor Orr is an exercise scientist and experienced researcher across paediatric, adolescent, adult and elderly populations with expertise in concussion and injury surveillance and monitoring sports performance in junior and senior athletes from grassroots to elite level in a range of team sports.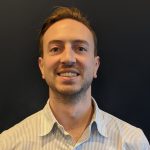 In delivering the Pre-Conference Workshop, Professor Browne will be joined by Dr. David Jefferies, (pictured left), a sport and exercise physician who has worked with National Rugby League, Australian Rugby Union and Football Australia teams. He was recently appointed the Chief Medical Officer for the World Rugby Sevens Series' Sydney competition.
This Pre-Conference Workshop has been designed for anyone with an interest in the assessment, treatment and management of concussion and "mild' TBI, including General Practitioners, sports physicians, physiotherapists, trainers, coaches and sports administrators. The workshop will be both highly practical and highly interactive, with case examples used throughout to illustrate the learning objectives.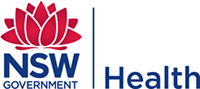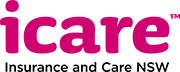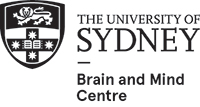 For more information,
Interpoint Events Pty Ltd
A division of The Intermedia Group
ABN: 98 104 512 469
PO Box 55, Glebe NSW 2037
P 1300 789 845
F 02 9660 4419
E [email protected]
Follow us on social media