Pre-Conference Workshops
Tuesday 28th June 2022
(Position your cursor over the presenters' photographs to find out more about them, the workshop.)
 

POSTIVE BEHAVIOUR SUPPORT FOLLOWING BRAIN INJURY – Dr. Tim Feeney (Chief Knowledge Officer at Belvedere Health Services, United States), Professor Jennie Ponsford AO, Dr. Kate Gould, and Amelia Hicks (Monash University) and Nadine Holgate

Proudly Supported By


DOMESTIC AND FAMILY VIOLENCE AND BRAIN INJURY – Rachel Ramirez, Director The Center on Partner-Inflicted Brain Injury, United States

CONCUSSION/ "MILD" TRAUMATIC BRAIN INJURY – Professor Gary Browne, the Children's Hospital Institute of Sports Medicine in Westmead, Sydney and Associate Professor Rhonda Orr, The University of Sydney, Dr. Priglinger-Coorey and Vicki Evans AM, Royal North Shore Hospital Sydney.

Proudly Supported By


Conference – Day 1
Wednesday 29th June 2022
(Position your cursor over the presenters' photographs to find out more about them.)
| | |
| --- | --- |
| 9:15 | INTRODUCTION, HOUSEKEEPING, WELCOME TO COUNTRY –  Nick Rushworth, Conference Chair |
9:30

CONSUMER OPENING ADDRESS; "The Professional as Patient" – moderated by Nick Rushworth, Conference Chair

Three people with lived experience of severe Traumatic Brain Injury – an anaesthetist, an exercise physiologist and occupational therapist – share what they've learnt from being both sides of "the bed".
Noon
CONCURRENT SESSIONS
 
 
 

CONCURRENT 1: INFLICTED TRAUMATIC BRAIN INJURY IN CHILDREN

Inflicted Traumatic Brain Injury, inclusive of "Shaken Baby Syndrome", is the leading cause of death and disability in children who have been abused. Infants are at the greatest risk.

1. "Abusive Head Trauma and Strangulation: a 'Hidden Acquired Brain Injury'" – Dr. Dimitra Tzioumi

2. "Preventing Infant Abusive Head Trauma: experience from Rural and Remote Australia" – Dr William Liley

CONCURRENT 2 – THE ABORIGINAL AND TORRES STRAIT ISLANDER EXPERIENCE

Rates of brain injury among Aboriginal and Torres Strait Islander people can be as much as three times that of the rest of the population. Despite a raft of policy reforms, the experience of brain injury among Aboriginal and Torres Strait Islander people remains further complicated by lack of culturally appropriate services and supports.

1. "The Guddi Way Screen: Developing a culturally sensitive cognitive screen for Aboriginal and Torres Strait Islander Peoples" – Dr. Michelle McIntyre

2. "Responding to Acquired Brain Injury in Remote Indigenous Communities: Getting the Foundations Right" – Dr. Anthea Krieg

3. "Australia's First Yarning Circles for Aboriginal People with a Brain Injury" – Kerri Colegate

CONCURRENT 3 – CONCUSSION

Concussion – or "mild" Traumatic Brain Injury – is the most common kind of brain injury, accounting for as many as 90 per cent of hospitalisations for Traumatic Brain Injury. The provision of best practice assessment and management of concussion remains a public health challenge.

"Taking the Guesswork out of Concussion: Applying Brain Injury Biomarkers to Australian Footballers" – Associate Professor Sandy Shultz, Dr. Stuart McDonald, Professor Meng Law, Georgia Symons and Dr. Brendan Major
| | |
| --- | --- |
| 2:00 | KEYNOTE ADDRESS – Dr. Charlie TEO AM; "Minimising Damage, Maximising Potential – Hope for Recovery from Brain Injury" |
3:00
CONCURRENT SESSIONS
 
 
 

CONCURRENT 4 – POST-CONCUSSION SYNDROME

While most people recover from concussion – a "mild" Traumatic Brain Injury – as many as 2 in every 3 will experience disabling symptoms lasting longer than 3 months. Post-Concussion Syndrome is a major public health concern in urgent need of health and disability-funded service responses and evidence-based interventions.

1. "The Ripple Effects of a Traumatic Brain Injury" – Charlotte Stocker

2. "Post-Concussion, Post-Me: a Personal Account of Post-Concussion Syndrome" – Meaghan Arundell

3. "Life in the Post-Concussion Lane" – Talie Van Piper

CONCURRENT 5 – "IT TAKES A VILLAGE…"; PARTNERS, PARENTS, PEERS AND CARERS

1. "Day in the Life of the Wife of a Husband with a Brain Injury" – Melissa Bruce

2. "Support for Carers of People Living with Brain Injury: The Importance of Personal and Social Support" – Dr. Lukas Hofstaetter and Melissa Docker

3. "An Ordinary Life" – Cheryl McDonnell

4. "The Power of Peer Connection: How 'Heads Together for ABI' Supports and Connects Young People with Acquired Brain Injuries and their Families" – Kate Heine

CONCURRENT 6 – "USING THE NEUROBITE DATABASE TO FIND EVIDENCE-BASED TREATMENTS FOR BRAIN INJURY" – Dr. Paul Gertler

This Session will show attendees how to find treatments for a range of symptoms and conditions associated with brain injury from a database that catalogues over 6,000 studies.
4:30
CONCURRENT SESSIONS
 
 
 

CONCURRENT 7 – "RESEARCH AND INNOVATION AT THE UNIVERSITY OF SYDNEY'S BRAIN AND MIND CENTRE AND ACQUIRED BRAIN INJURY COMMUNICATION LAB" – Professor Leanne Togher, Dr. Melissa Brunner, Dr. Rachael Rietdijk, Petra Avramovic, Melissa Miao and Sophie Brassel

CONCURRENT 8 –     "COVID-19 AND BRAIN INJURY"

New research suggests that as many as one-third of people infected by COVID-19 may have sustained brain injury.

– Professor Steven Faux, Rehabilitation and Pain Medicine St. Vincent's Hospital, Sydney and Professor Bruce Brew, University of NSW.

CONCURRENT 9 – THE LONG TERM

1. "Factors Facilitating Recovery Following Severe Traumatic Brain Injury: A Qualitative Study" – Amelia Hicks

2. "A Qualitative Exploration of the Long-Term Journey after Traumatic Brain Injury" – Professor Jennie Ponsford AO

3. "The Women's Healthy Aging Project: a Sign of Early Cognitive Aging Decades after Community Brain Injury?" – Stefanie Bird

4. "Does Cognitive Decline Occur Decades after Traumatic Brain Injury? A Prospective Controlled Study" – Amelia Hicks
| | |
| --- | --- |
| 5:30 | CLOSE |
| 5:45 | FILM SCREENING: |
|   | "Mystify Michael Hutchence" is a journey into the heart and soul of the internationally-renowned lead singer of rock band INXS, pictured left; a complex and shy man who spent the bulk of his life in the public eye, rarely revealing his true self to anyone except his very close friends. This award-winning documentary portrays Hutchence's life journey from his beginnings in a fractured family, to the peaks of rock stardom, followed by the life-altering challenges he faced after sustaining a Tramautic Brain Injury (TBI) from a violent assault in 1992. The documentary will be introduced by its writer, director, producer and editor, Richard Lowenstein, pictured below. Richard will also answer questions from the audience following the screening. |
Conference – Day 2
Thursday 30th June 2022
(Position your cursor over the presenters' photographs to find out more about them.)
| | |
| --- | --- |
| 9:15 | INTRODUCTION, HOUSEKEEPING – Nick Rushworth, Conference Chair |
9:30

INTERNATIONAL KEYNOTE ADDRESS – Dr. Tim Feeney; "Reimagining Rehabilitation: Moving from Medicine to Meaning"

For decades brain injury rehabilitation has focused on the physical and medical aspects of recovery of function; as a result, rehabilitation has been viewed as an endeavor that is driven by clinicians and professionals who work with patients to overcome disabilities. It's past time to look beyond this kind of rehabilitation. This Address is an invitation to rethinking what constitutes "good" rehabilitation.
11.00
CONCURRENT SESSIONS
 
 
 

CONCURRENT 10 – THE LIVED EXPERIENCE; WHAT "WORKS"

1. "From the Accident to 'By Accident'" – Eva Sifis

2. "Wally's Traumatic Brain Injury Journey" – Daniel Wallekers

3. "You Don't Know What You've Got 'Til It's Gone" – Claire Cooper

4. "The Role of Athletics Training in Brain Injury Rehabilitation and Neuroplasticity" – Alexandria Eves and Mark Reed

CONCURRENT 11: POSITIVE BEHAVIOUR SUPPORT

Each year, around 1,000 Australians sustain a severe Traumatic Brain Injury (TBI). And for as many as half of them, they will also manifest "challenging behaviours": impulsivity; irritability; verbal, and sometimes physical, aggression.

1. "Towards Personalised Neuroscience-Guided Rehabilitation of Behavioural Deficits in Patients with Traumatic Brain Injury" – Professor Karen Caeyenberghs

2. "'I've Never Been Positive. I Am Now.' Positive Behaviour Support for Adults with Acquired Brain Injury: Results from a Randomised Controlled Trial, Goal Attainment and Participant Perspectives" – Professor Jennie Ponsford AO, Dr. Kate Gould and Amelia Hicks

3. "Use of Sensory Modulation Intervention in a Community Adult Acquired Brain Injury Population to Reduce Behaviours of Concern" – Katie Hall

4. "Meet Me In the Middle: Facilitating Positive Behaviour Support Success Between Practitioners and Workers" – Damien Pegrem

CONCURRENT 12 – DOMESTIC AND FAMILY VIOLENCE AND BRAIN INJURY

In research commissioned by the Victorian Government, Brain Injury Australia found 2 in every 5 of the 16,000 victim-survivors of Domestic and Family Violence attending Victorian hospitals over a decade had sustained a brain injury.

1. "Repetitive Brain Injuries are Serious and Hidden Dangers for Women Too: Understanding the Invisible Dangers of Intimate Partner Violence" –  Associate Professor Eve Valera

2. "Key Insights from a Traumatic Brain Injury and Domestic and Family Violence Roundtable" – Roxana Castro and Robina Jones

3. "The Role of Brain Injury in Family Violence for Aboriginal and Torres Strait Islander Peoples" – Professor Marcia Langton AO and Dr. Kristen Smith

4. "Neuropsychology and Domestic and Family Violence; the RE-FOCUS Study" – Dr. Caroline Fisher and Dr. Toni Withiel
1:30

KEYNOTE ADDRESS; MAKING THE INVISIBLE DISABILITY VISIBLE – Professor Stuart Grieve, with Paddy McCartin

The potential long-term effects of concussion – a "mild" Traumatic Brain Injury – remain the white-hot conversation in sport. World-leading neuroradiologist Professor Stuart Grieve's Keynote Address – in collaboration with Paddy McCartin, the number one pick in the 2014's Australian Football League (AFL) draft, whose eight concussions playing for St. Kilda almost forced his early retirement – will share what cutting-edge Magnetic Resonance Imaging (MRI) reveals about the often subtle, sometimes disabling, effects of "mild" brain injury.
2:30
CONCURRENT SESSIONS
 
 
 

CONCURRENT 13: PANDEMIC, AND OTHER, PIVOTS TO ONLINE DELIVERY

Some surveys have found people with a disability are happy with the move to remote delivery of services and supports as a result of the COVID-19 pandemic. Others have found that face-to-face delivery remains preferred. Regardless, funders are finding remote delivery cheaper. So, the push is on.

1. "Blending Technology and Creativity to Adapt Cognitive Rehabilitation Strategies for Individuals with Acquired Brain Injury" – Natalie Jones

2. "The Carers' Way Ahead; a New Online Resource to Assist Families of People with Traumatic Brain Injury and 'Challenging Behaviours'"- Professor Skye McDonald

3. Minimally Invasive Brain-Computer Interface for Severe Paralysis: First-In-Human Experience"

CONCURRENT 14: THE CRIMINAL JUSTICE SYSTEM

As many as 80 per cent of adult prisoners report histories of brain injury. And while an association between brain injury and, sometimes violent, offending is now not only undeniable but uncontroversial, offenders with a brain injury are regularly ineligible for programs of diversion or rehabilitation due to restrictive legislation or access criteria.

1. "Identifying and Responding to Cognitive and other Disabilities in Indigenous Prisoners" – Dr. Michelle McIntyre

2. "Acquired Brain Injury and the Queensland Mental Health Act" – Raymond Horn

3. "Prisoners with Brain Injuries: What do we Know and What Should we Do?" – Associate Professor Molly Townes O'Brien

CONCURRENT 15: RE-EDUCATION

1. "The Hairy Bikie and other Metacognitive Strategies" – Dr. Jeffrey Baron Levi

2. "Birth Complications and their Impact on Learning in the Classroom" – Jane Andrew

3. "Stimulating the Brain, Through Study" – Tish Peiris
4:00
CONCURRENT SESSIONS
 
 

CONCURRENT 16: "IT TAKES A VILLAGE…" – PEERS AND FRIENDS

Surveys following people living with severe brain injury have found half report having lost friends, becoming more socially isolated since their injury. This Session shares success stories of finding peer supports, keeping friends.

1. "Making and Keeping Friends after Traumatic Brain Injury (TBI): The TBI Friendship Project" – Dr. Melanie Moses and Samantha Grant

2. "Peer Support Groups; Validating the Lived Experience" – Brent Alford

3. "A Problem Shared is a Problem Halved: Group-based Therapy and Integrated Management in Repeat Concussion and Traumatic Encephalopathy Syndrome"  – Dr. Rowena Mobbs

CONCURRENT 17: EMPLOYMENT FOR PEOPLE WITH BRAIN INJURY

Long-term surveys have found only 40 per cent of people with severe brain injury are employed 5 years post-injury. This Session shares success stories of finding, and keeping, employment.

1. "Jobseeking after Brain Injury – Tips and Tricks for Injury Disclosure and Sources of Support" – Alexa Locke

2. "Achieving Better Employment Outcomes for People with Brain Injury: The 'Who What Where When Why' Project" – Deborah Byrne

3. "The Vocational Intervention Program: a Profile of Participants and Preliminary Employment and Wellbeing Outcomes" – Philippa McRae

 

CONCURRENT 18 – CONCUSSION

Concussion – or "mild" Traumatic Brain Injury – is the most common kind of brain injury, accounting for as many as 90 per cent of hospitalisations for Traumatic Brain Injury. The provision of best practice assessment and management of concussion remains a public health challenge.

1."Women versus Brain Injury" – Katherine Snedaker

2. "Injury Reduction Exercise Programs which Include Neck Exercises can Decrease the Incidence of Head and Neck Injuries including Sport-related Concussion in Contact Sport Athletes: A Systematic Review" – Dr. Kerry Peek

3. "Look to the Eyes; Eye Movement (Dys)function in Mild Traumatic Brain Injury" – Dr. Carlo Rinaudo

CONCURRENT 19 – THE LIVED EXPERIENCE; THE DIVERSITY

Brain injuries occur not only as the result of trauma. Given both the range of external causes, and ages at injury, brain injury is the most disparate and diverse of all disability types.

1. "The Hidden Nature of Foetal Alcohol Spectrum Disorder" – Jessica Birch

2. "My Recovery after a Yachting Accident in 1995 left me with Hypoxic Brain Injury and a life in Rehabilitation Units, Nursing Homes and Hostels" – Mark Thompson

3. "Life Lessons from Eating an Acquired Mussel" – Dominic McDonald

4. "Brain Aneurysm: the Lived Experience, the Prevalence and Lack of Awareness" – Cynthia Burke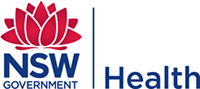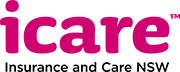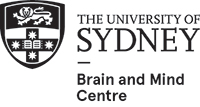 For more information,
Interpoint Events Pty Ltd
A division of The Intermedia Group
ABN: 98 104 512 469
PO Box 55, Glebe NSW 2037
P 1300 789 845
F 02 9660 4419
E info@interpoint.com.au
Follow us on social media