PRE-CONFERENCE WORKSHOP – DOMESTIC AND FAMILY VIOLENCE AND BRAIN INJURY
MONDAY 23rd NOVEMBER 2020, THE HOLME BUILDING, CAMPERDOWN CAMPUS OF THE UNIVERSITY OF SYDNEY
.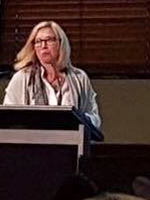 Women and children who have sustained brain injuries as a result of domestic and family violence are an emerging cohort in urgent need of service responses. In 2017, Brain Injury Australia was commissioned by the Victorian Department of Health and Human Services to lead Australia's first research into family violence and brain injury. Its report – launched by 2015's Australian of the Year, Rosie Batty (pictured, left) in front of 250 people at Melbourne Town Hall – found 2 in every 5 of the 16,000 victims of family violence attending Victorian hospitals over a decade had sustained a brain injury; nearly 1 in every 3 of the victims of family violence were children. And, of those children, 1 in every 4 had sustained a brain injury.
The research was completed by a consortium led by Brain Injury Australia – comprising Monash University, Domestic Violence Victoria, No to Violence and the Centre for Excellence in Child and Family Welfare – in implementation of Recommendation 171 of the Victorian Royal Commission Into Family Violence; "The Victorian Government fund research into the prevalence of acquired brain injury among family violence victims and perpetrators."
"As alarming as a rate of 40 per cent is, as dramatic a finding as this was," says Nick Rushworth, Executive Officer of Brain Injury Australia and Consortium Lead on the research, "hospitalisations for brain injuries the result of family violence are bound to be just the proverbial tip of an iceberg." A 2016 survey of over 100 clients of five domestic violence shelters in the United States found 9 in every 10 reported a head injury with loss of consciousness from domestic and family violence. And, of those, again 9 in every 10 reported "too many head injuries to quantify". Yet, only 1 in every 5 ever sought medical attention.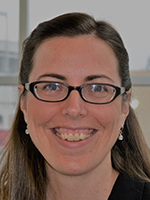 Brain Injury Australia's 8th National Brain Injury Conference welcomes Dr. Julianna Nemeth (pictured, left), Assistant Professor of Public Health at The Ohio State University and the Director of Research at the Ohio Domestic Violence Network's Center on Partner-Inflicted Brain Injury. She will deliver a Pre-Conference Workshop on the 23rd November, 2020 in The Holme Building on the Camperdown campus of the University of Sydney, to increase both individual practitioners' and organizations' capacity to better meet the complex unmet needs of survivors of domestic and family violence who have sustained a brain injury.
Prior to her career in academia, Dr. Nemeth worked in community-based advocacy with survivors of domestic, family and sexual violence for over 10 years. During that time she co-founded the Ohio Alliance to End Sexual Violence, Ohio's statewide coalition addressing sexual violence response and its prevention. She also worked with Prosecuting Attorneys in the Ohio Attorney General's Office, providing legal advocacy for domestic violence and stalking, and with two different local rape crisis centers, including supervising all violence prevention programming. She is a recipient of a Career Development Grant from the National Institutes of Health. Her new community-based participatory research with the Center on Partner-Inflicted Brain Injury and The Ohio Domestic Violence Network is focusing on building health care capacity to identify, evaluate and treat partner-inflicted brain injury and to build collaboration between primary health care organizations and domestic violence programs to respond to the health needs of domestic violence survivors.
Dr. Nemeth will also deliver an International Keynote Address to the Conference.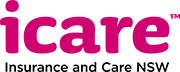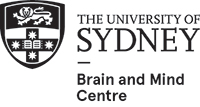 For more information,
Interpoint Events Pty Ltd
A division of The Intermedia Group
ABN: 98 104 512 469
PO Box 55, Glebe NSW 2037
P 1300 789 845
F 02 9660 4419
E [email protected]
Follow us on social media